Bij het gebruik van een SolarEdge 1-fase HD-Wave omvormer wordt elke zonnepaneel voorzien van een power optimizer. Op deze manier worden opbrengstverliezen door een verschil in lichtval of schaduw optimaal gecompenseerd
De SolarEdge 1-fase HD-Wave omvormers combineren het hoogste rendement (99%) met een zeer compact formaat.
Kenmerken SolarEdge 1-fase HD-Wave omvormers                                                      
Maximaal vermogen uit elk paneel
Hoogst leverbare rendement in de markt
Monitoring tot op paneelniveau
Veilig door een lage DC-spanning
Meer mogelijkheden voor een optimaal legplan
Leverbaar met een AC-vermogen van 2.200 tot en met 6.000 WATT
Maximale DC-vermogen per type:
SE2200H    SE3000H    SE3500H    SE3680H    
3.400           4.650            5.425         5.700
Datasheet: SolarEdge 1-fase HD-Wave omvormer
Vrijblijvende afspraak
Overweeg je zonnepanelen te plaatsen? We komen graag langs om
de mogelijkheden te bespreken. Neem contact met ons op voor het
maken van een vrijblijvende afspraak of een offerte.

Download onze gratis brochure!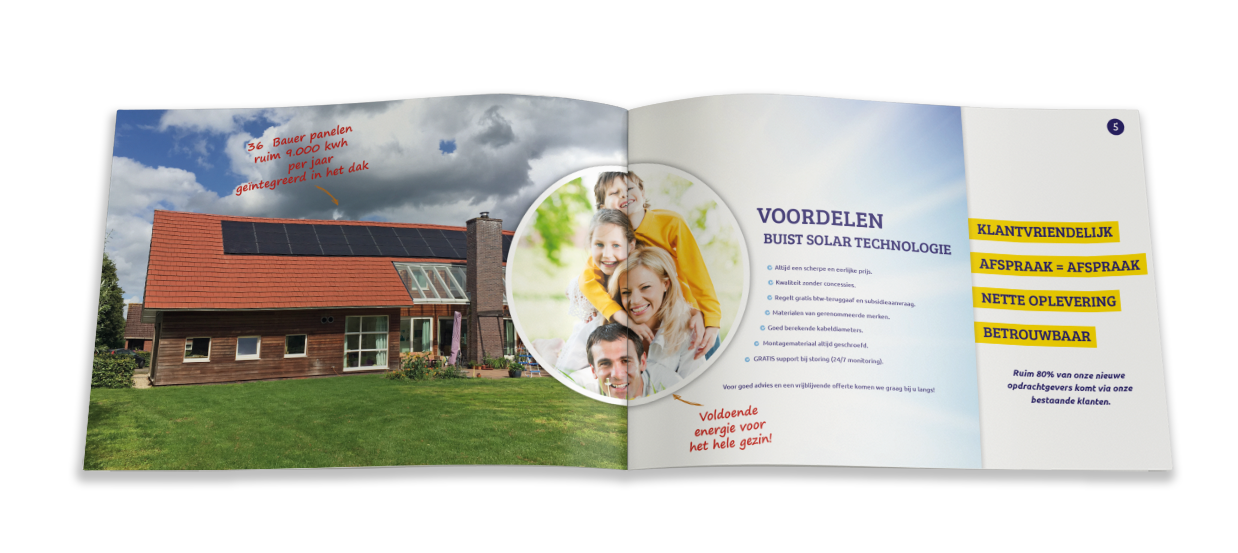 Bekijk wat Buist voor jou kan betekenen!
Bekijk ook eens onze projecten of ontvang gratis onze nieuwe brochure direct als download óf via de post! Uiteraard kun je ook een afspraak met ons maken. We komen geheel vrijblijvend bij jou langs.