Solarwatt Vision 60M Style
De Solarwatt Vision 60M style zonnepaneel heeft een optimale levensduur en garantie door gebruik van dubbel glas. Dit zonnepaneel wordt dan ook wel een glas-glas-zonnepaneel genoemd.
Kenmerken Solarwatt Vision 60M style
full black monokristallijn
vermogen 315Wp
dubbele glasplaat waardoor de zonnecel optimaal is beschermd
vermogen van de zonnecel daalt langzaam
productgarantie: 30 jaar
Solarwatt Vision 60M Style Perc zonnepaneel datasheet: Solarwatt 60M Style 315Wp
Vrijblijvende afspraak
Overweeg je zonnepanelen te plaatsen? We komen graag langs om
de mogelijkheden te bespreken. Neem contact met ons op voor het
maken van een vrijblijvende afspraak of een offerte.

Download onze gratis brochure!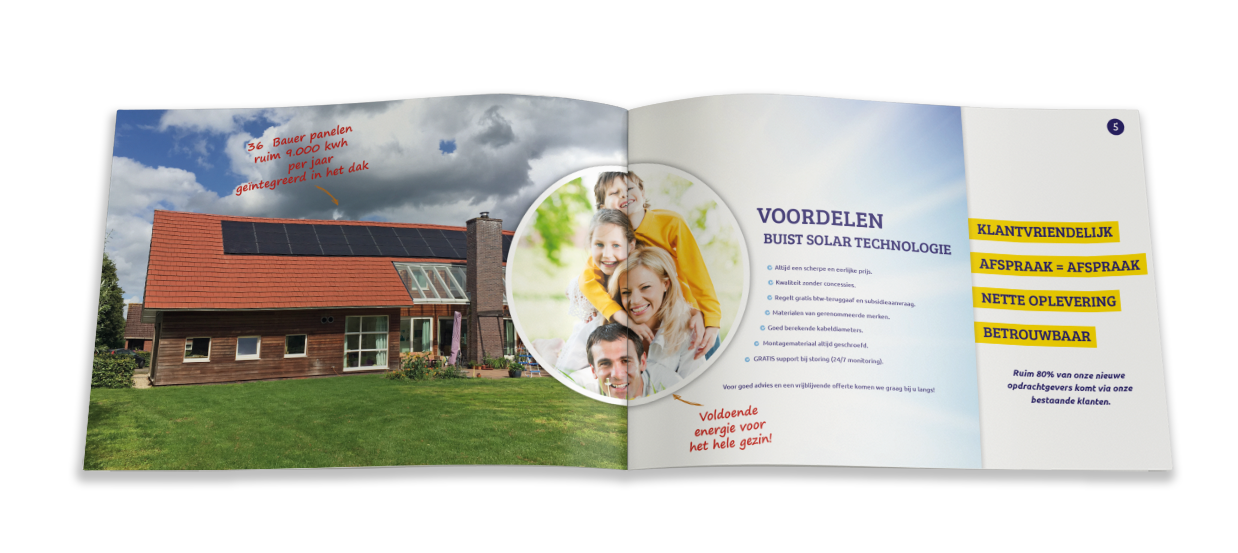 Bekijk wat Buist voor jou kan betekenen!
Bekijk ook eens onze projecten of ontvang gratis onze nieuwe brochure direct als download óf via de post! Uiteraard kun je ook een afspraak met ons maken. We komen geheel vrijblijvend bij jou langs.